After Indian Prime Minister Narendra Modi held telephonic discussions with Palestine leader Mahmud Abbas, an IAF C-17 flight carrying nearly 6.5 tonnes of medical aid and 32 tonnes of disaster relief material for the people of Palestine departs for El-Arish airport in Egypt.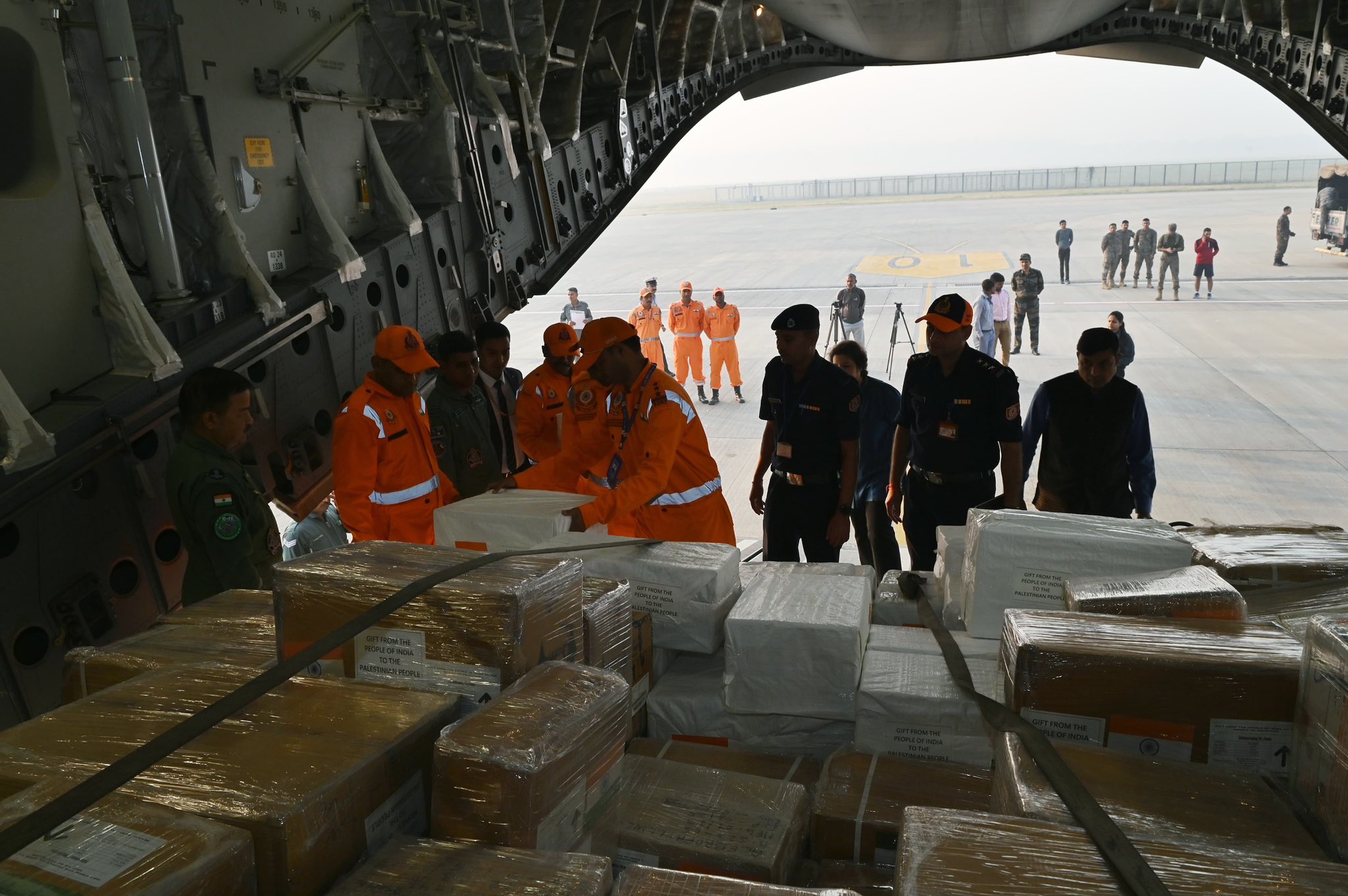 The material includes essential life-saving medicines, surgical items, tents, sleeping bags, tarpaulins, sanitary utilities, water purification tablets among other necessary items, the Ministry of External Affairs spokesperson Arindam Bagchi said.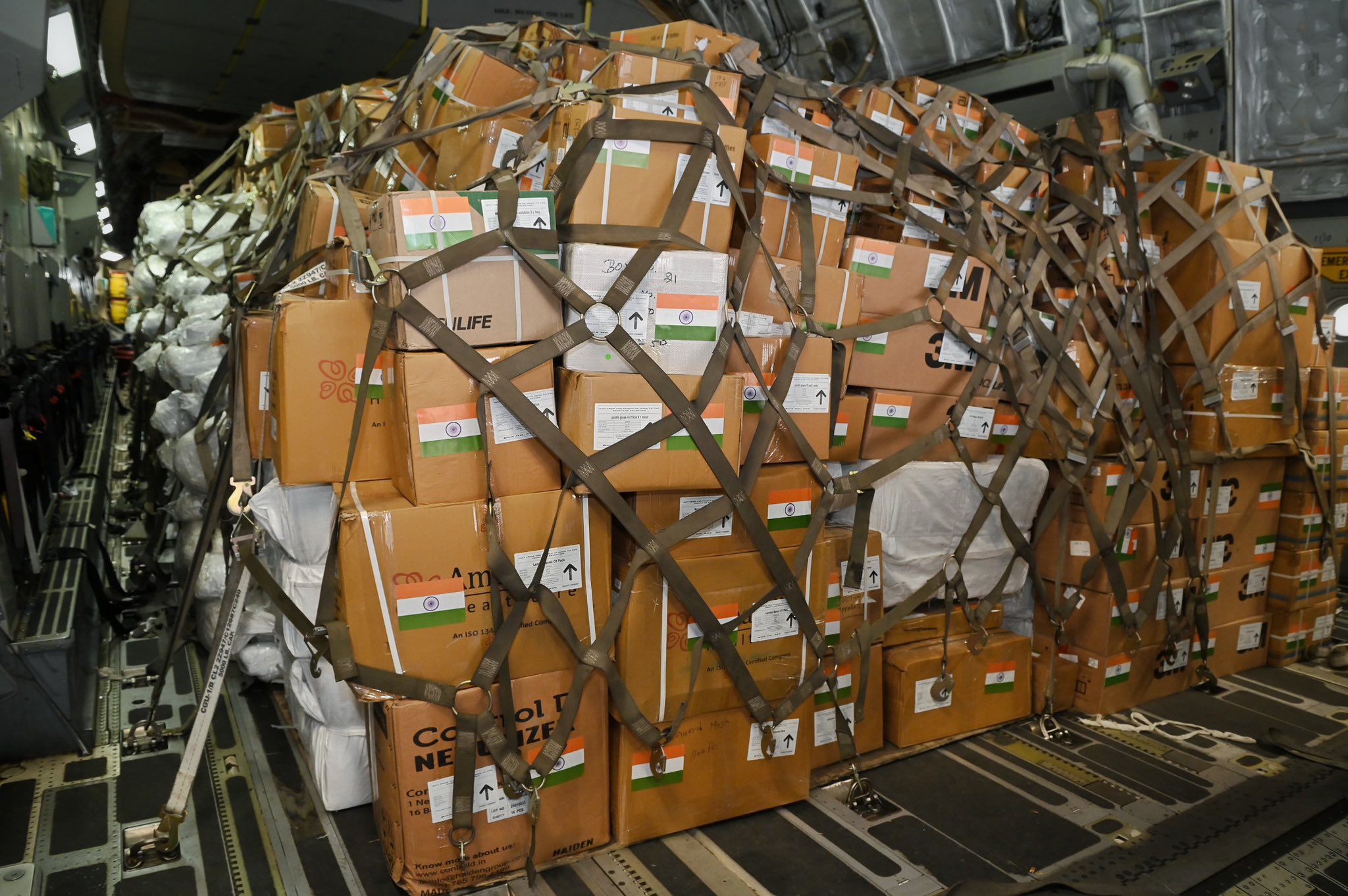 It need be mentioned that Rafah border between Egypt and Gaza is open now and aid is being routed for Gazans through here.
It need be recalled that Hamas carried out massive terror strike on Israel on Oct 7 following which the Israeli Army laid siege on the strip and now are allowing aid only through Egypt's Rafah border crossing.