Hiroshi Suzuki, the Japanese envoy to India, posted a video of himself savouring golgappe, one of the most popular street food of India.
Perhaps golgappe or gupchup or puchka, different names for same delicacy in different parts of India, is one of the most sought after fast food or evening snack across India.
But the Japanese envoy had different reasons why he wanted to try it. He explained that ever since he spotted Indian Prime Minister Narendra Modi and Japanese counterpart Kishida savouring golgappe during a recent India visit, he wanted to try it.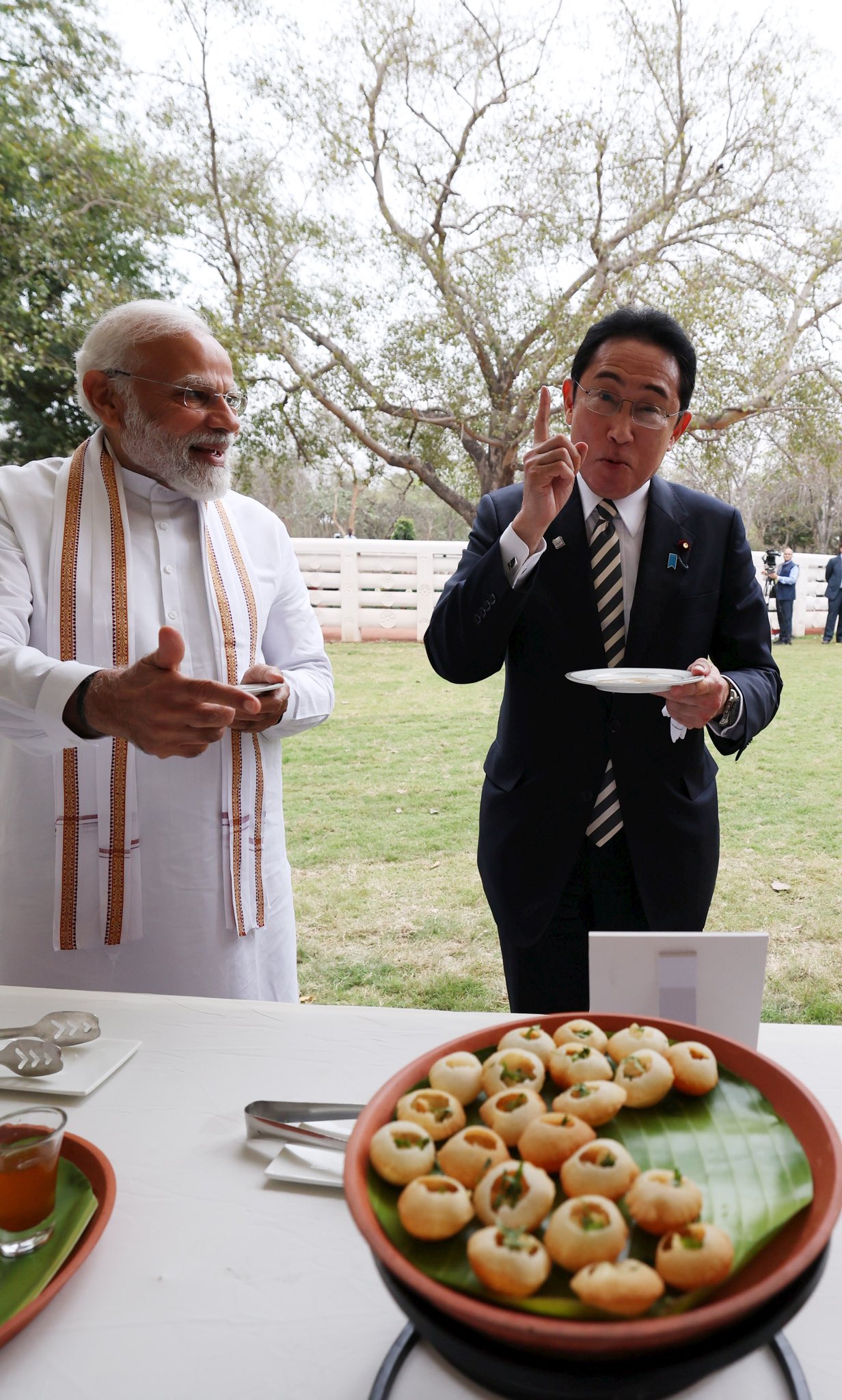 Golgappa is a small tamarind liquid filled semolina ball that is placed in the mouth in full at once.
The semolina ball crumbles and tamarind liquid fills the mouth and this delicacy is massively popular across the South Asian nation.
Japanese envoy liked it just as millions other do and he gave his thumbs up to the popular street food of India.
Japan and India had been close but now with an aggressive China threatening both countries, the relations have gotten strategic in nature.
Read About
Read More
Latest international news in english
Read latest news from national in English
Read latest Political news updates
Get the latest fashion trends news